Foot Cleaner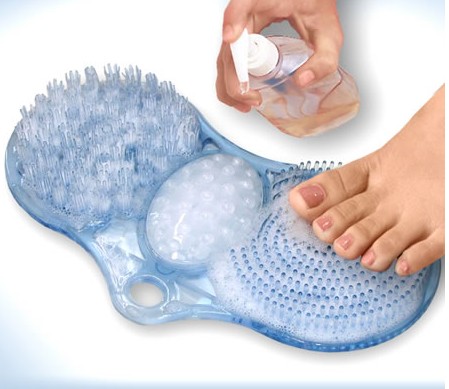 Measurement: 26.0cm x 12.3cm x 2.5cm

Materials: Hard and soft flexible brushes with plastic frame, also features a genuine piece of pumice rock in the centre for exfoliating.

Cleaning your soles, a comfortable foot massager soothes your tired feet after a long days work, works every time.

Helps people with limited movement, no need to dangerously stoop in the shower to clean and massage the feet.

Hard and soft flexible bristles clean and massages your feet whilst Stimulating blood circulation.

Built-in pumice can help get rid of hard hard skin to give you soft and clean feet.

Strong non-slip suction cups on the underside, allows item to be fixed firmly in the shower area.